Filling / Injecting machine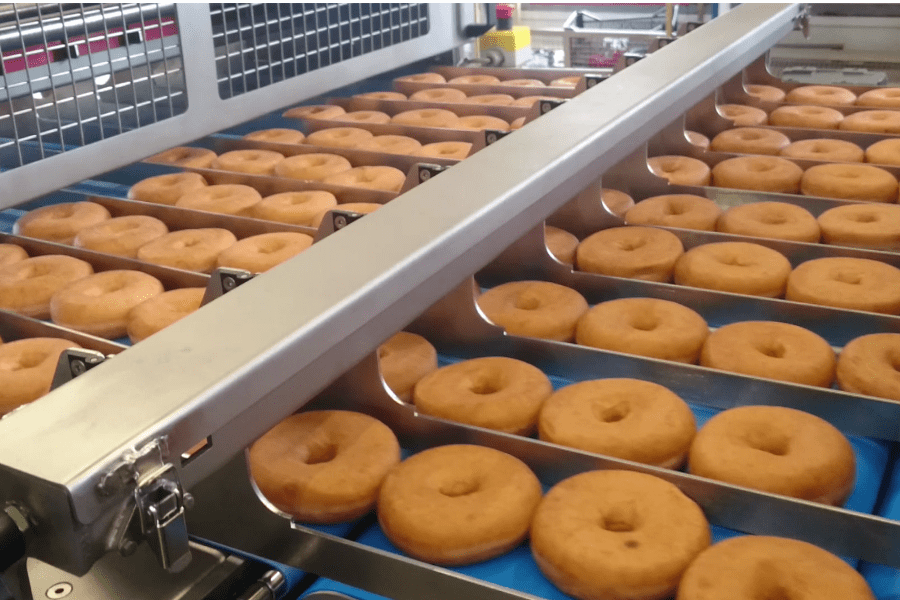 Fill or inject the appropriate fillings to your products
In-line injector or injecting machine with product feeding by transversal conveyor for lateral or vertical injection with one or more needles.
The products : Donuts, croissants, cakes, brioches, madeleines, muffins or éclairs.
The most common trims : Filling with cream, jam, chocolate, caramel, or fruit puree
Let's define together the solution best suited to your needs
After the outlet of oven or fryer, we manage the distribution, the alignment of the products, the synchronization of the rows with the injection head, the hygienic design, cleaning in place, quick change of format and / or filling as well as the function no products / no injection.
Consult the pages related to Filling / Injecting machine: