Capper Medium
Semi-industrial version for production from rotary ovens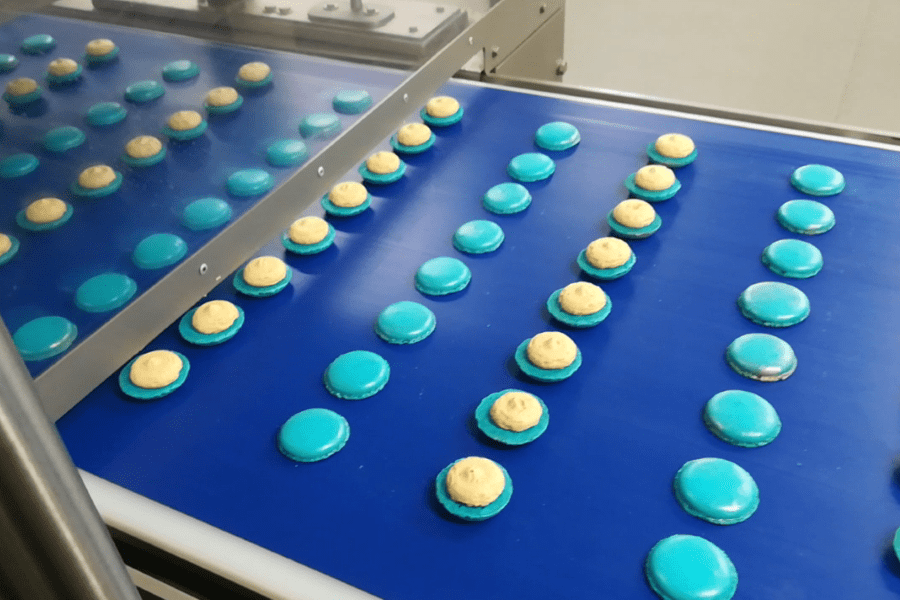 PROCYS offers a capper version adapted to semi-industrial productions for products cooked on baking trays in rotary ovens. The machine is fed manually directly from cooking trays, with cooled products. Several feeding solutions are possible depending on the applications :
Direct feeding from cooking trays
Automatic shell detachment from the tray & automatic feeding into the capper machine
Benefits
The following operations are done automatically:
Detachment of the shells from the baking sheets
Tilting of 1 lane out of 2
A dedicated solution
Discover all the benefits of our customizable solutions for your production system
Contact us
PROCYS adapts to your specifications and offers customized solutions.
Capper medium sandwiching machine – semi-industrial version
What are the benefits ?
Why PROCYS ?
A solid experienced team at your disposal
Tailor-made solutions fully adapted to your needs
The specialist in the automation of macaron lines
Innovative production system
Automation of your process by keeping your artisanal recipes
Limits manual operations
Ergonomic workstations
Increases production volume
Simplifies your process
Flexible production system
Adaptation to your production tools
Possible format change
Several possible toppings
Space between dosage and capping for deposit of topping (coconut, hazelnuts, sugar etc …)
Make blistering easier or pick-up stations at the exit of the machine
Consult the pages related to Capper Medium: