Capper Small
Semi-industrial version for productions with rotatory ovens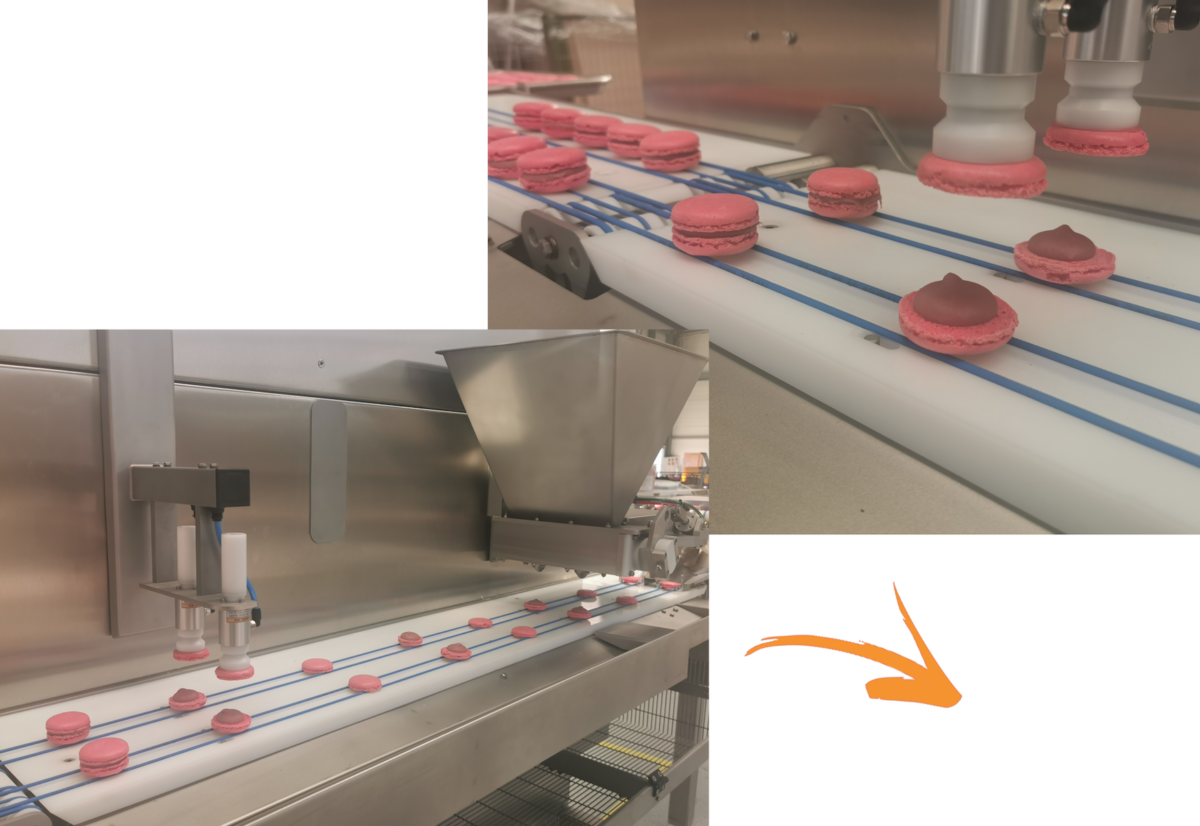 PROCYS declines a version of capper adapted to artisanal productions (up to 2400 finished products / hour) for products cooked on baking sheets in a rotary oven. The machine is manually fed after cooling the products on the racks.
The main objective of this line is to make macarons by removing manual and repetitive operations.
It is a compact machine, flexible with quick flavor changes, easy to manage, easy to clean, allowing to increase production volumes.
Benefits
The following operations are done automatically:
Manual feeding with shells/biscuits
Tilting of 1 lane out of 2
Manual pick-up of macarons/sandwich biscuits
A dedicated solution
Discover all the benefits of our customizable solutions for your production system.
Contact us
PROCYS adapts to your specifications and offers customized solutions.
Capper Small sandwiching machine – semi industrial version
What are the benefits ?
Innovative prodution system
Flexible production system
A team with a solid experience at your disposal
Tailor-made solutions fully adapted to your needs
The specialist in the automation of macaron lines
Automation of your process by keeping your artisanal recipes
Limitations of manual operations
Ergonomic workstations
Increases production volume
Simplifies your process
Adaptation to your production tools
Possible format change
Several toppings possible
Arrangement in blisters or collection stations at the exit of the machine
Consult the pages related to Capper Small: