Capper Large
Industrial version for continuous production in connection with an oven tunnel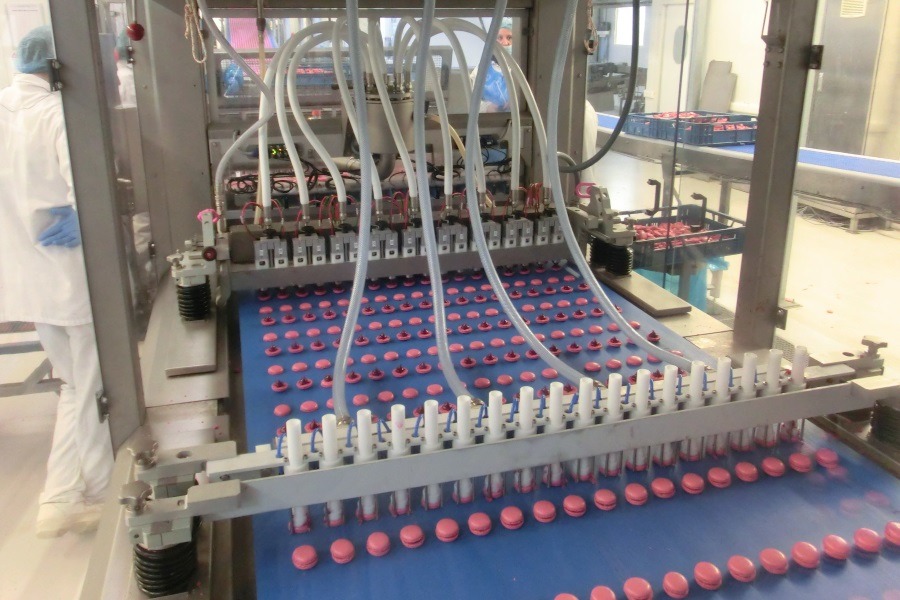 The machine is directly connected to an oven and installed after the cooling conveyors area. The following operations are completed automatically :
Distribution and alignment
Rows & lanes preparation
Rows tilting
Row synchronization with dosing & capping
Dosing of filling
Capping
Benefits
In order to define the machine the most adapted to your production
Machine feeding with flat products on the belt or with stacked products via loaders
Dosing via manifold or hopper depending on type of fillings and/or speed
Option no product / no dosing
Cream feeding in simple or double jacketed
A dedicated solution
Discover all the benefits of our customizable solutions for your production system
Contact us
A complete solution, personalized for industry professionals.
Capper sandwiching machine – Capper Large
What are the benefits ?
A turnkey production system
A fully automatic turnkey solution
Rigorous and precise production
Robust construction, stainless steel frame, without mechanical parts under the process area
Automatism provided by PROCYS
Flexible production system
Dosing and capping head motions are controlled by brushless motors allowing a movement adapted to each recipe with maximum flexibility
Modification of settings during production with different access levels for operators, line manager or maintenance technicians
Innovative production system
Machine controlled from a touch screen, recipes storage (dosing/capping motions)
Consult the pages related to Capper Large: