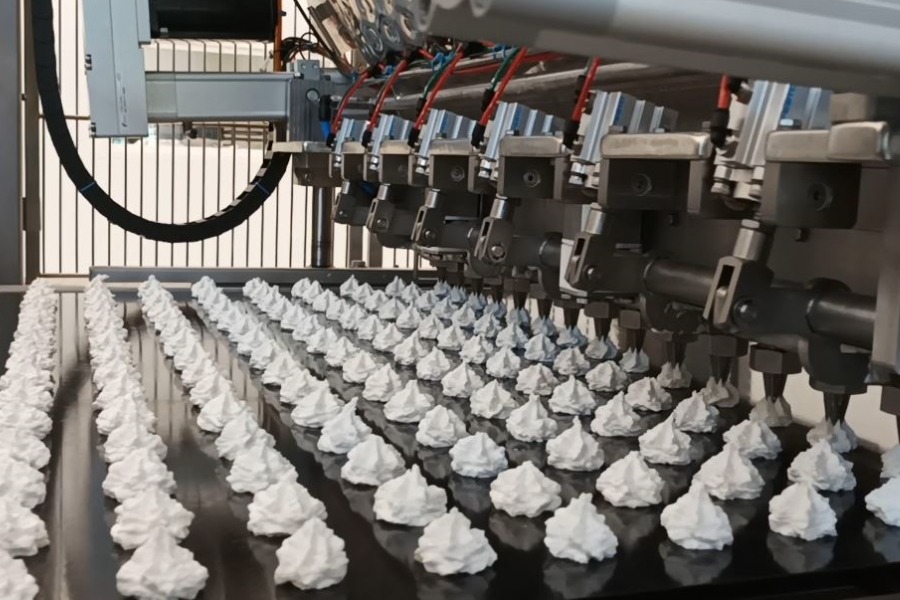 A dedicated solution depending on the application
Dough deposing machine on sheets, in molds or directly on the oven belt. Possibility to dose sponge cakes, macaron shells, boudoirs or ladyfingers, choux pastry, madeleine or muffin dough etc.
Several ranges of machines depending on the application, the type of dough to be dosed (viscosity, aeration, temperature …), the quantity, the cadence, the width of the oven etc.
Contact us
PROCYS adapts to the configurations and characteristics of your production.
Food safety assured
Parts in contact with products are FDA approved
Flexible movements of the dosing head
Construction without retention area
Integrated head cleaning program
Flexible production system
Various dosing technologies adapted to products and rates
Various product formats possible
Automatic recipe change
Consult the pages related to Dough depositor: