Turning device / Indexing
PROCYS turning and indexing systems allow you to manage your production flow before a packaging machine. Tilting and/or grouping products if necessary.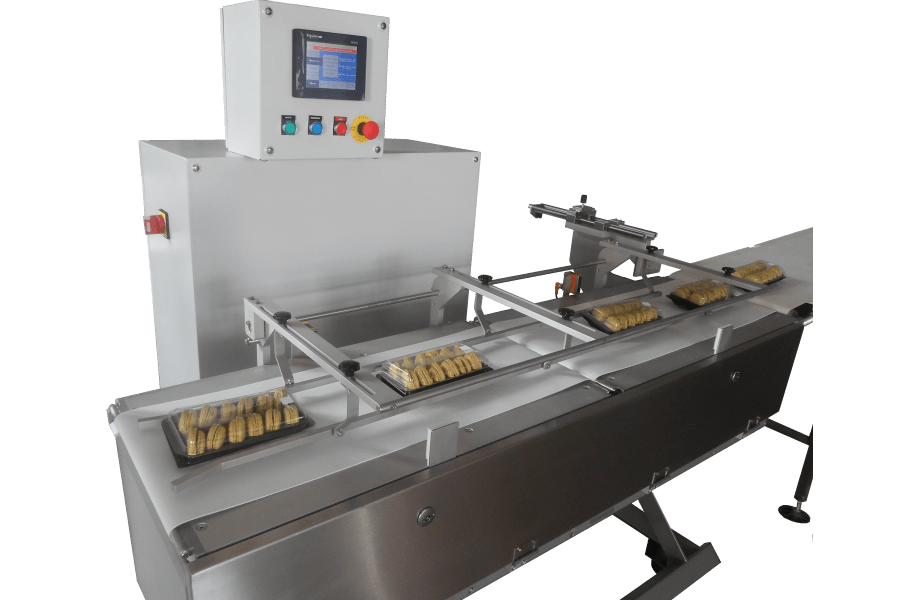 Customized solution
The products are processed according to requirements and recipes
Possibility to group products by 2, 3, 4 or 5 in the same positions in order to obtain several products in a single package or load several lanes in parallel, synchronized or alternated, for example.
Benefits
Arrival of products in lane randomly
Product placement at a constant pitch
Loading of products in imposed and precise locations
Designed solutions for all your creation or optimization projects on your production line.
Turning device / Indexing
What are the benefits ?
Food safety ensured
The products are handled without contact with each other
Parts in contact with products are FDA approved
Construction without retention area
Optimized production system
Possibility of grouping products
Products indexed up to 600 products per minute*
*depending on the size and adhesion of the products on the conveyor belt
Consult the pages related to Turning device / Indexing: