Online printing
with food ink
PROCYS makes possible the customization of your products with digital printing.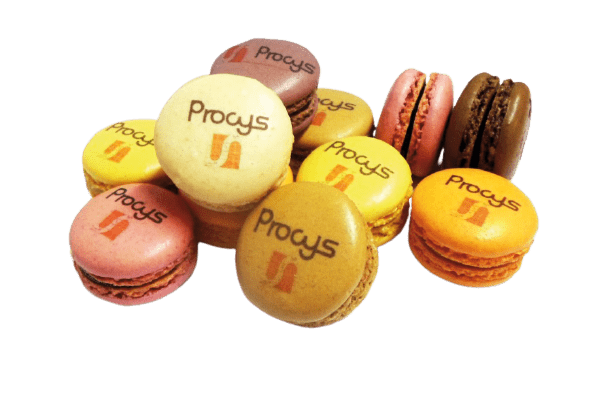 Customize your production
PROCYS offers printing systems to customize your products with an innovative industrial device. PROCYS is your partner for the entire service, equipment and food inks. We define together the best way to implement the printer on your line, considering the technical characteristics of your products and your existing production. If necessary, we provide flow management solutions to feed the products under the printer.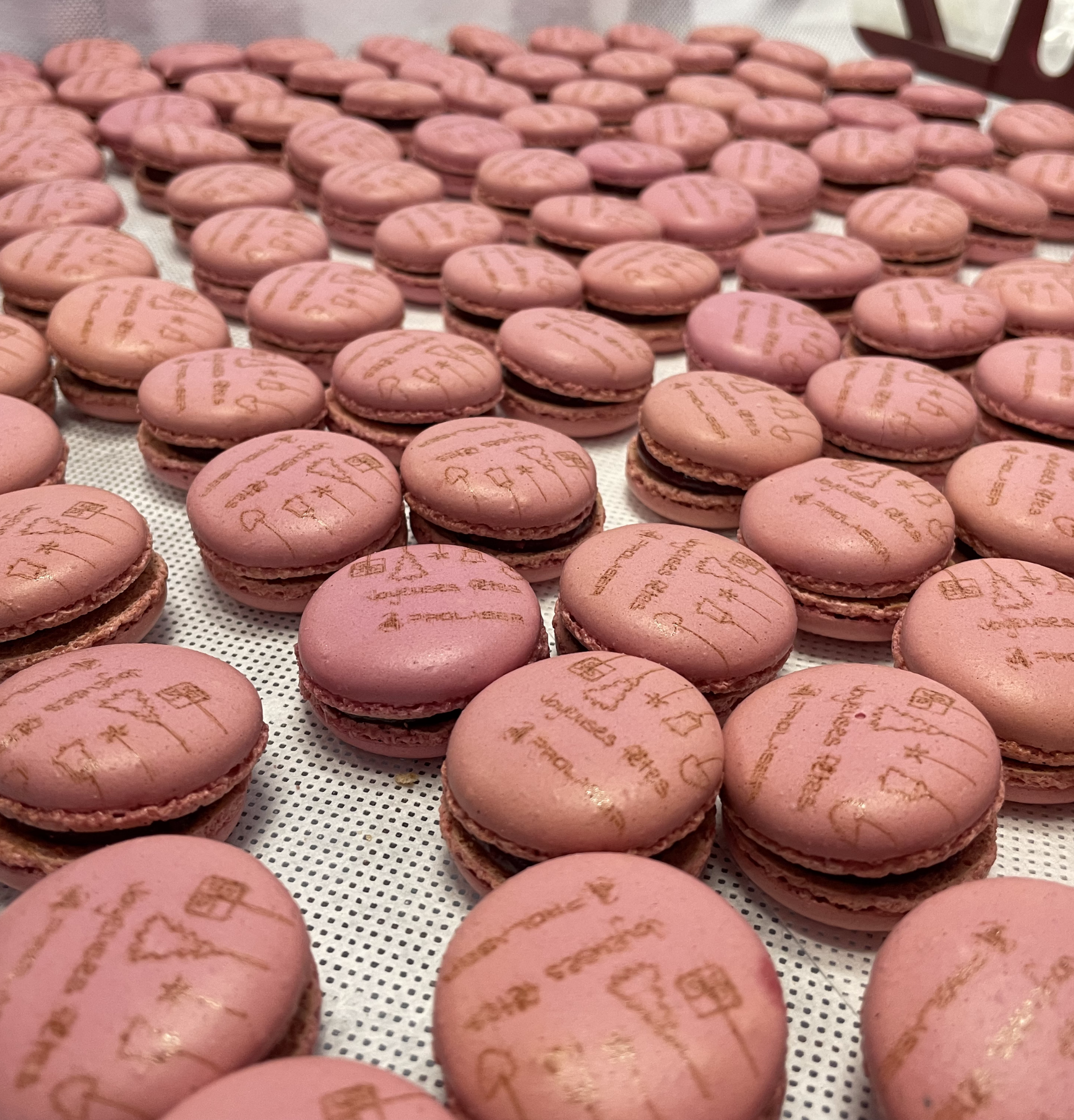 Macarons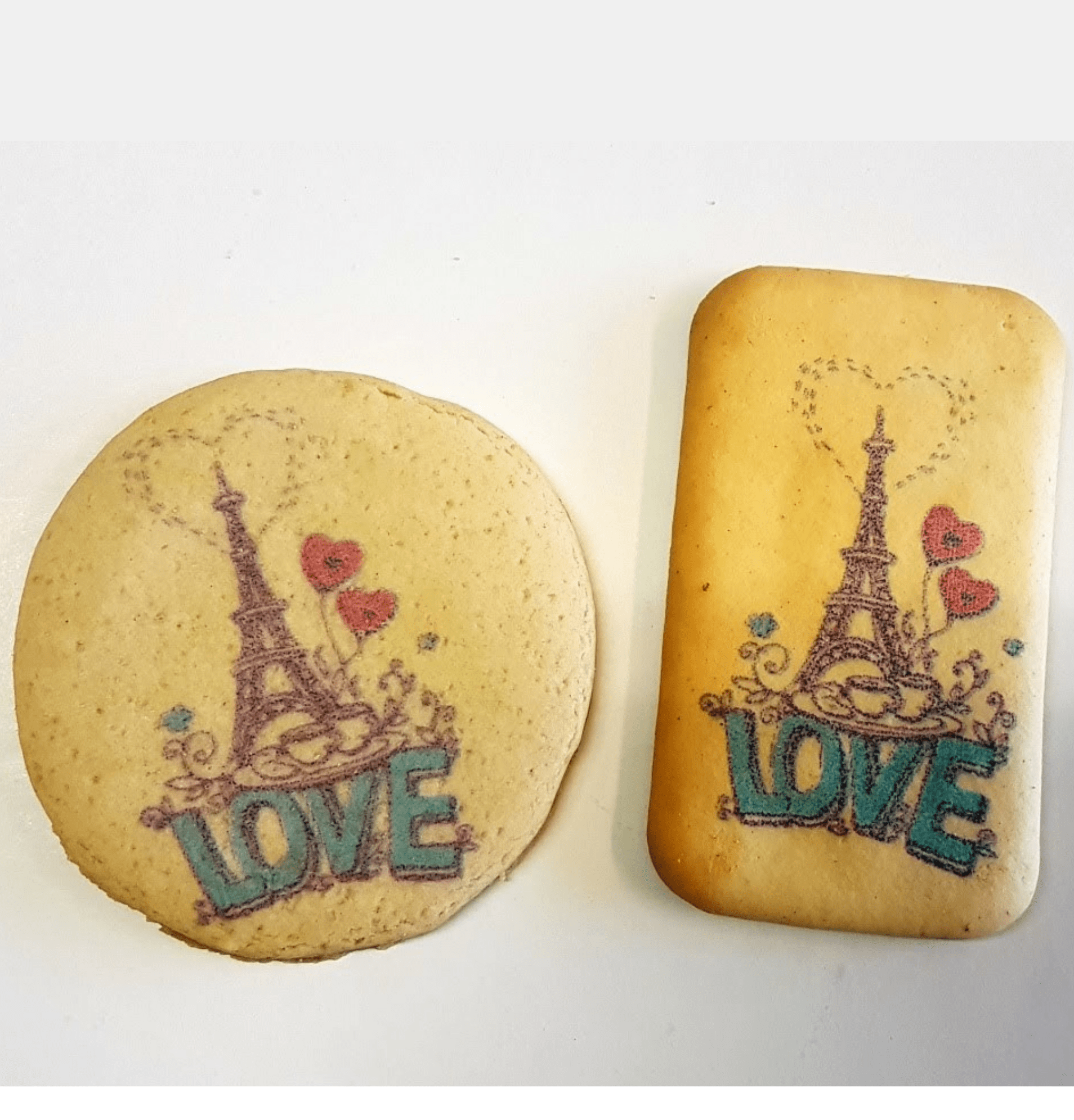 Biscuits / Cookies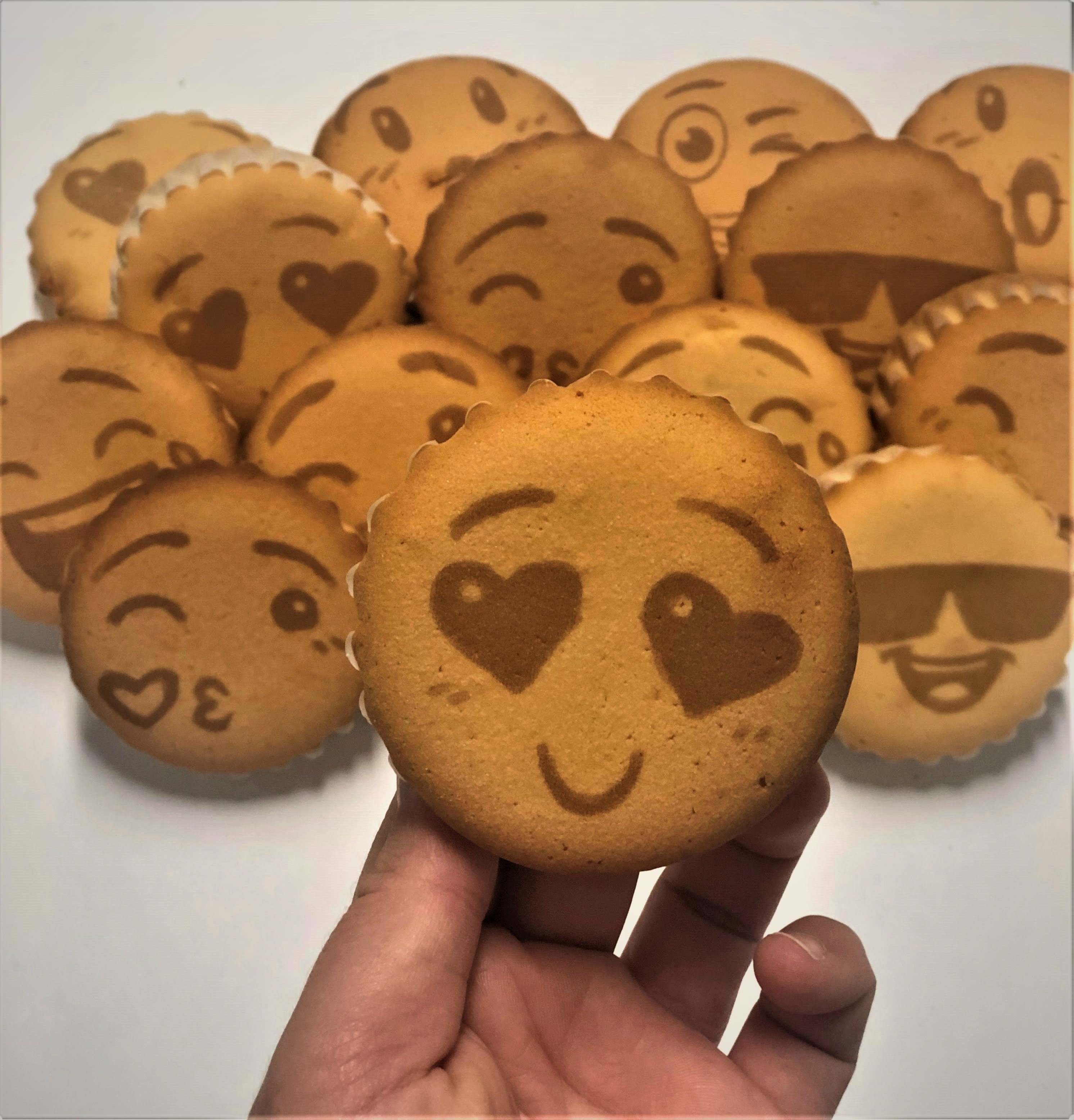 Pastries
A technology adapted to your need
Mobile device allowing to print from 1 to 4 lanes. This flexible and scalable system can be moved on several lines. It can be installed just prior to a flowpack to print just before an individual packaging.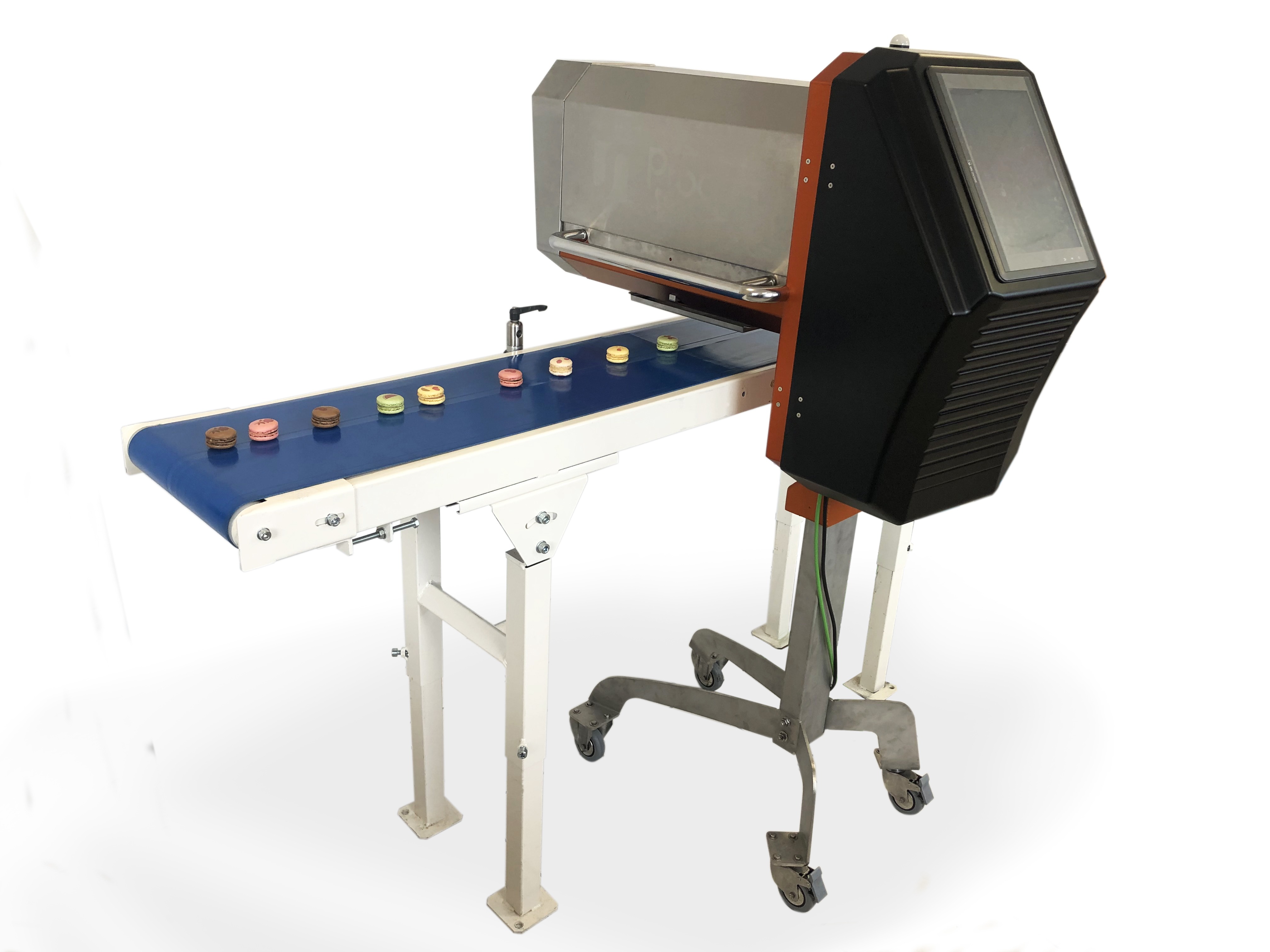 Fixed system adapted to your production line width, installed before or after the oven. Several printing heads allow you to work with a variable number of products.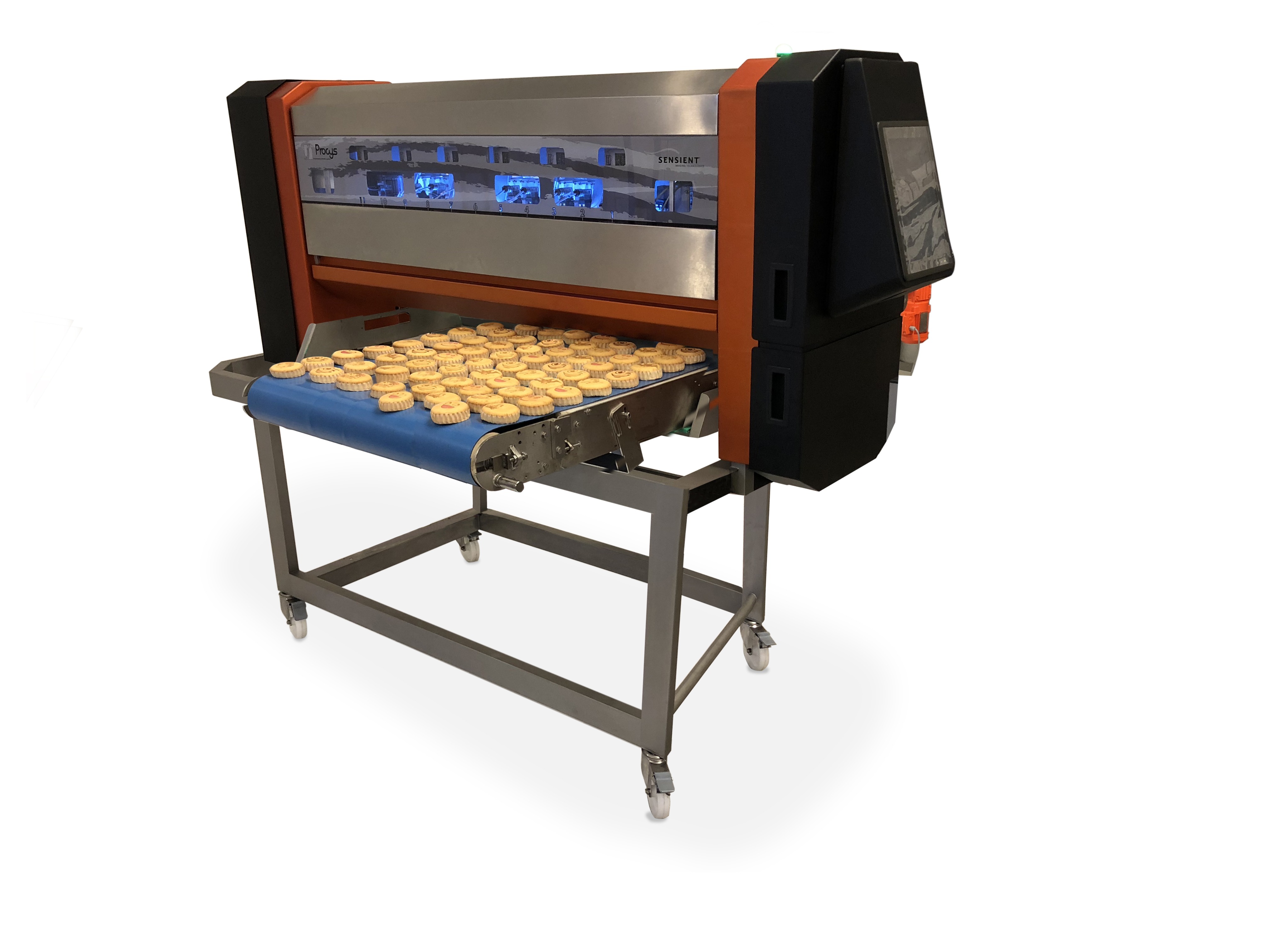 Innovative & trendy
Product customization is currently very trendy but the ability to carry it out industrially and in a flexible way is innovative. Our system provides a great flexibility by changing instantly images or texts, without any mechanical tooling (controlled exclusively by software).
Contact us
Add value to your products
Manufacturers are putting the focus on differentiation.
With printing, there are many ways to reach your targets and promote your brand : advetising, seasonal campaigns, promotion of an event, deliver a personalized message etc.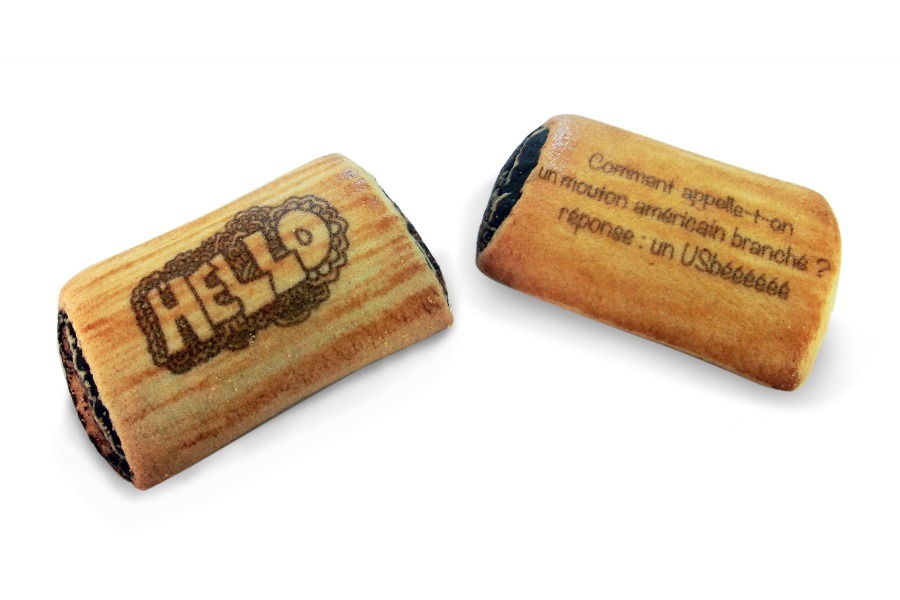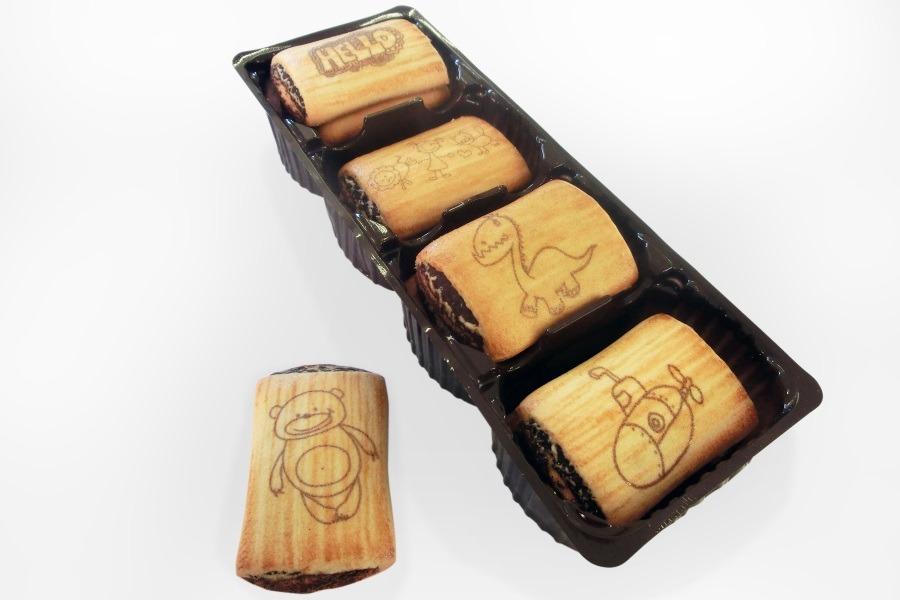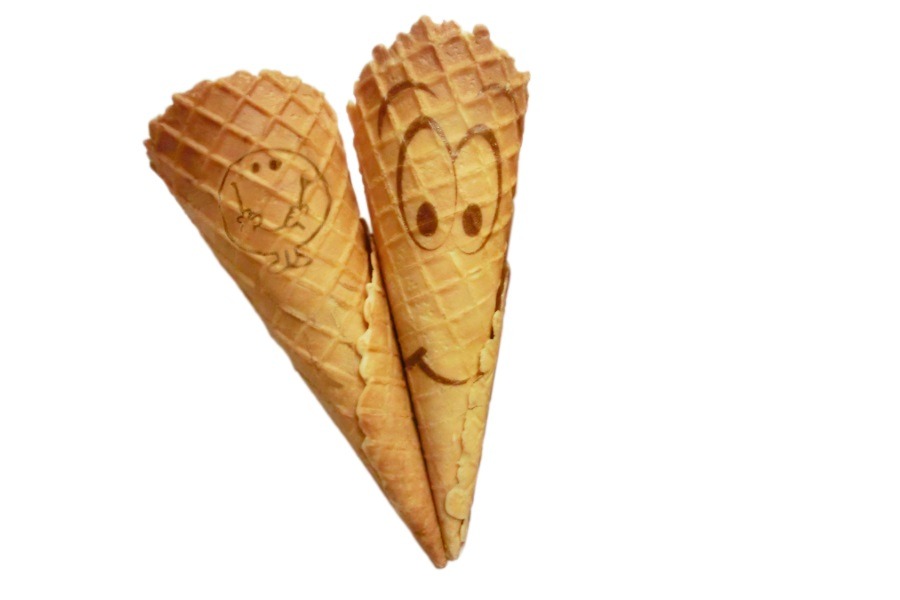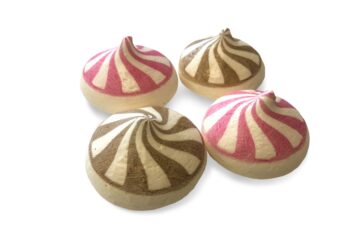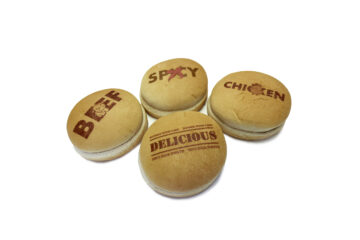 The technical characteristics
Products lateral positioning is essential, PROCYS helps you to guide the products in the right axis of the printhead if necessary. Products are detected by photocell and printing is carried out when they pass under the head without interrupting the production cycle.
Machine controlled from a colour touch screen: access to production, maintenance and cleaning parameters.
Printing resolution up to 400 dpi monochrome / 200 dpi per colour for 2 colours
Printable surface width: 65 mm
Adjustable print head height
Software-controlled printing
System compatible with .bmp images. Origin images can be any format (.jpg, .png, .bmp, .gif etc.)